Create Comprehensive Financial Reports in Power BI
Acterys App let's you create Power BI dashboards, visualize data, and explore insights easily:
Flexible
Row formatting and custom calculations exactly as needed
Spreadsheet Ease
No need for complex DAX add custom row and column calculations with Excel ease
Planning & CPM
Seamless integration with all other Acterys features

Better Financial Forecasts using Power BI
Select your tables from Power BI service dataset/ dataflow & Power BI Desktop reporting tool.
Configure automatic refresh intervals.
Setup planning model and features exactly as needed to analyze financial statements in Power BI:
Seamless integration with the Acterys Framework for best-in-class planning and forecasting

Best practice financial logic (foreign exchange handling, multi-company consolidation, inter company elimination, etc.)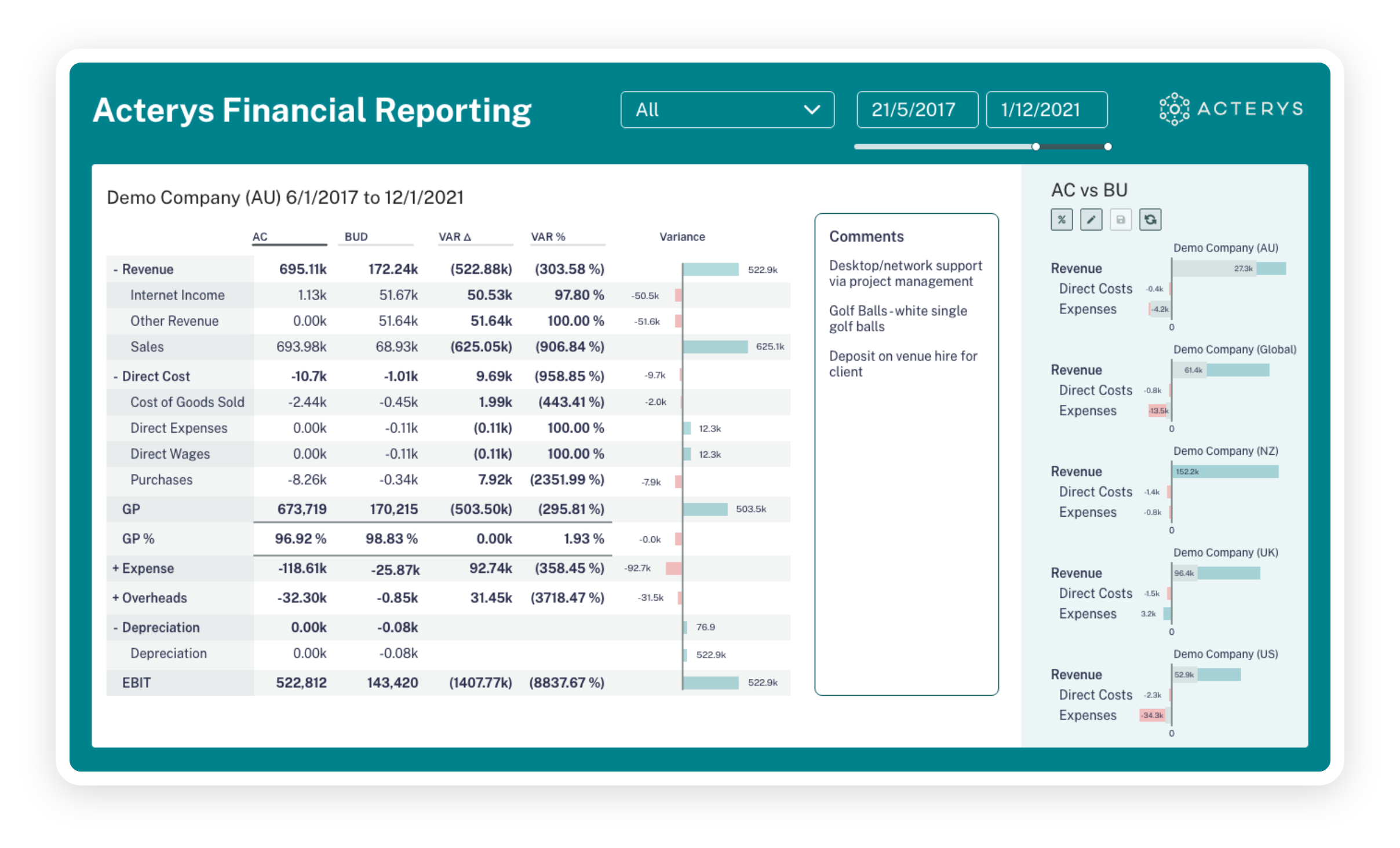 Financial Reports the Quickest Way
Benefits of Using Acterys Power BI Analytics Tool

Beautiful financial reports in Power BI formatted exactly as required

Configure directly in Power BI dashboard & Visualize on the go

Automated Power BI Reports
Add row and column calculations by click on calculations no more need for complex DAX

Better Budgeting & Forecasting
Quickly integrate your data with Acterys Power BI framework.

Flexible Business-Driven Data Modelling and Unparalleled Planning & Forecasting Capabilities.
How Acterys Financial Reporting App Works?
Most Versatile Corporate Performance Management Platform
Planning and budgeting have never been easier. Acterys Power BI analytics tool offers extensive options for top/down, bottom/up data entry on any level of the model. Modify structures as required, simulate product intros, make organizational changes, and merge data seamlessly.

In addition to Acterys Connectors to other accounting and SaaS sources you can add any data source to Power BI reporting dashboard seamlessly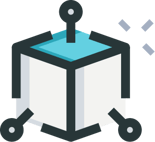 Acterys Power BI analytics tool offers ready made models for reporting, consolidation and planning. For advanced requirements, the Premium Edition enables you to build your own data models exactly as needed.

Dynamic Planning & Forecasting
Be prepared and pro-actively approach any future developments with dynamic, automated Power BI reports. Plan processes that remove manual efforts and integrate seamlessly with existing applications and workflows.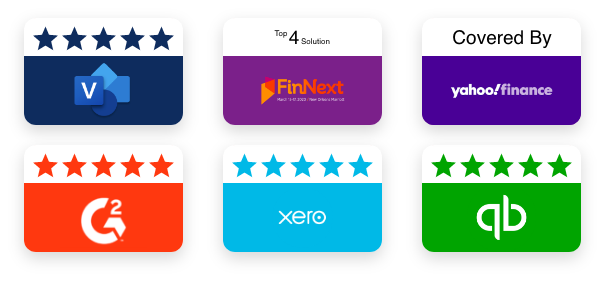 RECOGNITION
Top Financial Reporting Tool Reviews

Acterys Power BI app offers seamless capabilities to run financial planning, consolidation and corporate performance processes. Integrate most advanced visualization and analytics features, forecast data as required.
Clients Who Trust Acterys Power BI App
700+ clients across the globe have rapidly transformed their processes with Acterys.