Financial Reports with Power BI
Financial Reports in Power BI Minutes
The Acterys Reporting Power BI Custom Visual:

Benefits of Using Acterys Reporting
Financial reports the quickest way

Beautiful financial reports formatted exactly as required
Configurable directly in Power BI by business users

Add row and column calculations by click on calculations no more need for complex DAX

Acterys Reporting seamlessly integrates with the Acterys Framework:
Automated ERP Integration
Flexible Business User Driven Modelling
Unparalleled Planning & Forecasting Capabilities
Best practice financial logic (Foreign exchange handling, multi company consolidation, inter company elimination, etc.)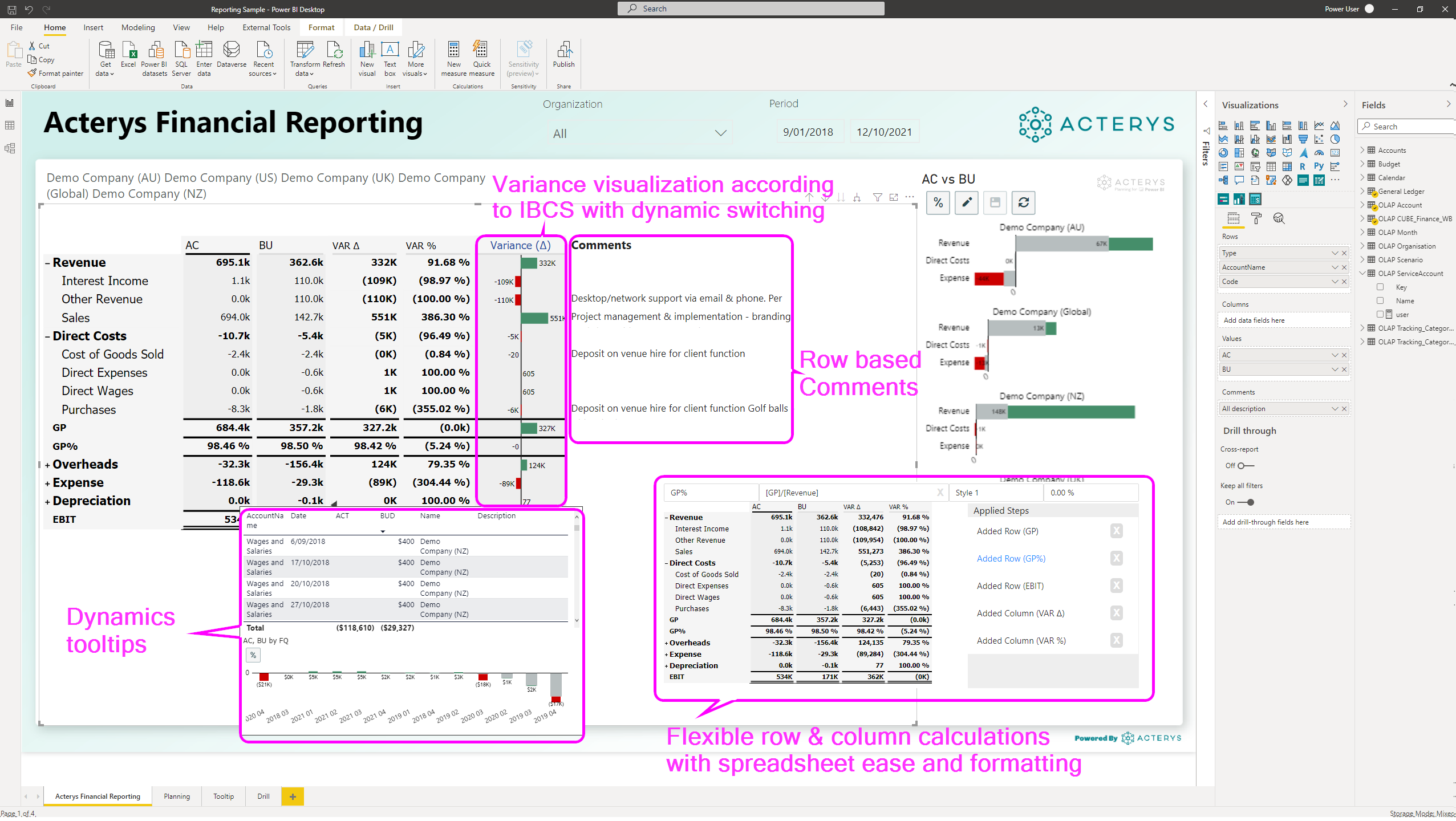 THE MOST VERSATILE CORPORATE PERFORMANCE MANAGEMENT PLATFORM
Planning and budgeting have never been easier: use extensive options for top/down bottom data entry on any level of the model. Modify structures as required e.g. simulating the introduction of a new product, organizational changes, or acquisitions.
End to end solutions for all major accounting and SaaS platforms as well as "plan and write-back-enable" any source in POWER BI!

Extended Planning & Analytics: Acterys includes best-practice logic for enterprise grade planning, consolidation and forecasting: from integrated planning models, planning workflows to FX handling and many more...

Client who have trusted us
700+ clients across the globe have rapidly transformed their processes with Acterys.