End-to-end Reporting, Consolidation & Planning Solutions for QuickBooks
Take your financial consolidation, reporting, & planning processes to the next level by automating data integration and creating digital workflows for QuickBooks.
All Your Business Data in One Place
Get started in minutes, with one-click connectivity to QuickBooks and the flexibility to bring data from any other source system into a smart data warehouse.
Consolidate Unlimited Companies
Get consolidated analytics for unlimited QuickBooks entities without going through repetitive, time-consuming data integration processes.
Start Analyzing Now
Instantly view your QB data populated in best practice reports, interactive dashboards, and data entry forms.
Seamless QuickBooks Reporting & Analytics in Power BI
Acterys QuickBooks App is a complete planning and analytics solution package that helps streamline and piece together a complete picture of your business's financial performance.
Instant 1-click integration to QuickBooks

Scalable data model optimized for fast analytics and reporting in Power BI

Built-in business logic for metrics like time intelligence, currency conversions, planning, and legal consolidation workflows

Comprehensive set of features for top-down, driver-based planning and budgeting



All your QB Data in Best Practice Dashboards and Reports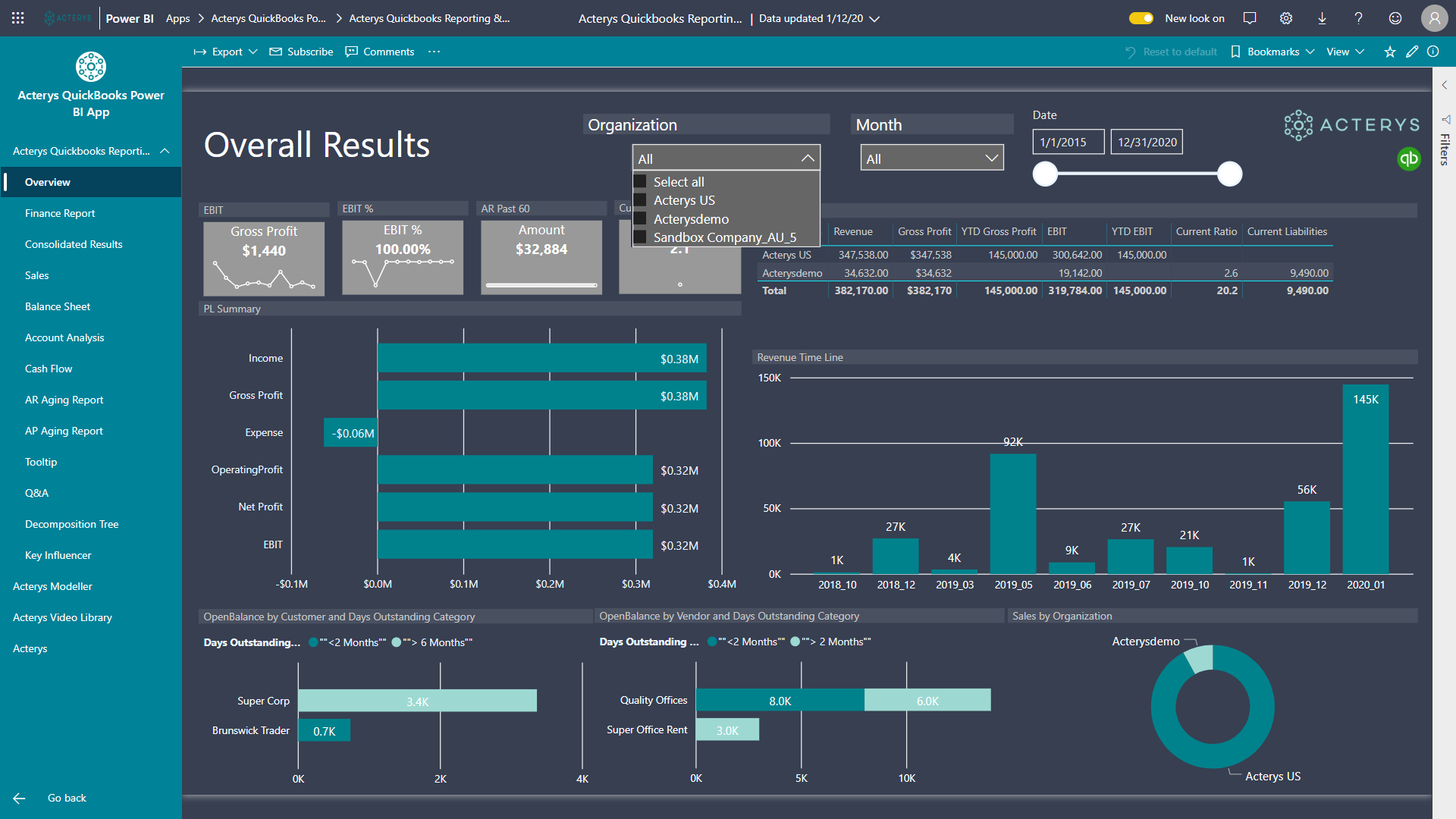 Build a Single Source of Truth
Zoom in to transaction-level insights or zoom
out to view summaries from a consolidated
dashboard with just a few clicks.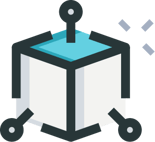 Get ready-made models for reporting, consolidation, and planning along with the ability to customize or build your own data models exactly as needed.

Dynamic Planning & Forecasting
Be prepared and pro-actively approach any future developments with dynamic, efficient planning processes that remove manual efforts and integrate seamlessly with your existing productivity applications and workflows.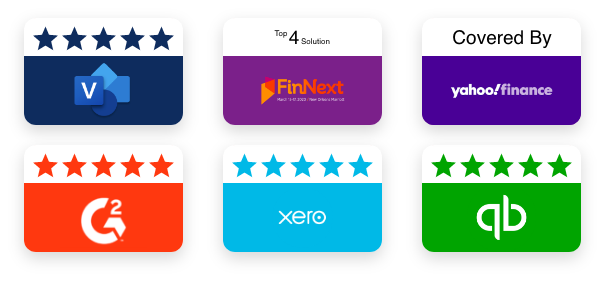 We tried a few solutions Acterys was the only one that could handle our requirements to consolidate a large number of QuickBooks and other accounting system companies. Completely automated even with automatic reports in Power BI and Excel with all flexibility.
- Head of FP&A
Clients Who Have Trusted Us
700+ clients across the globe have rapidly transformed their processes with Acterys.